Regular price
$322.92 USD
Regular price
$522.92 USD
Sale price
$322.92 USD
Unit price
per
Sale
Sold out
Quick Description - Must Read!

Modules are remanufactured from the board-level up by ECU Team Corp.
Our BCM are built with brand new parts when required and are most often more reliable than OEM. We are the sole company nation-wide that offers an Unlocked and Ready for Programming BCM for Buick LaCrosse. Our BCM come Fully Remanufactured and Tested using our "bench-simulator". This means that you're getting BCM that is working and ready to be programmed on your vehicle.
Buick Dealer or  Buick Certified Technician is required to get BCM programmed, because it's Unlocked! You're covered with a 1 Year Limited Warranty. Carefully inspected by our technicians to verify they will perform properly in your vehicle.
This order includes:
BCM Fully Unlocked and ready for programming on your vehicle.
This BCM fits:
Buick LaCrosse

. It could fit different models at the same time. Check your original part number first to make sure you are getting compatible unit.
Purchase with confidence. Secure transaction using SSL Encryption.
Still have questions?
Call us NOW! +1(888) 541-6025
Product Specs
| | |
| --- | --- |
| SKU | 13580198 |
| Weight | 1 lbs |
| Dimensions | 10 × 5 × 7 in |
| Make | |
| Model | |
| Part Number | |
  This is an Unlocked BCM for Buick LaCrosse. You are purchasing a refurbished BCM (Body Control module). This BCM is ready to be programmed on the vehicle with Buick Factory Scan Tool (MDI). Used or Programmed Engine Computers can't be reprogrammed. Our Buick BCM has clean OEM software that is ready for programming.
                         

Buick LaCrosse

 

13580198 BCM Body Control Unit 
                               UNLOCKED and READY FOR PROGRAMMING
  This BCM is for Cadillac Escalade. Module is Software-Unlocked and ready for programming. ECU Team Corp offers the best solution on the market for Buick LaCrosse. Buick dealers do NOT support older model and year any longer. We understand how much you love your Buick and understand that it has many years of life left. This is why we created this solution. You don't have to shop around for the Buick Unlocked BCM. We have all the factory parts required, 100% functional, tested and built by ECU Team Specialists.
Body Control Module BCM
  The BCM
 

is a vital part for any vehicle, because it controls the engine.

 

 Buick

 

 BCM has to be programmed. It stores your vehicle's VIN, security and  configuration software that controls many thing inside of the vehicle, especially engine. If the BCM software is not working properly or the BCM is defective the vehicle will not operate properly or won't start at all. In this order you will receive the

 

Cadillac 

Unlocked BCM. You cannot install used

 

 Buick BCM without programming it. The

 

 Buick dealers no longer provide them,  ECU Team does!
Still have questions? Call us NOW! +1(888) 541-6025
WARRANTY TERMS   |   TERMS OF SALE
Terms and Conditions

APPLICABILITY.

 

These Global Terms and Conditions of Sale ("Terms") apply to the purchase of products and ancillary services (collectively the "Products") by seller ("Seller") and the buyer ("Buyer"), each of which is identified in the accompanying quotation, credit application, proposal, order acknowledgement, or invoice (the "Sales Confirmation"). These Terms and the Sales Confirmation comprise the entire agreement between the parties (collectively, the "Agreement"). Buyer accepts these Terms by signing and returning Seller's quotation, by sending a purchase order in response to the quotation, or by Buyer's instructions to Seller to ship the Product. No terms, conditions or warranties other than those identified in the quotation and no agreement or understanding, oral or written, in any way purporting to modify the terms and conditions whether contained in Buyer's purchase order or shipping release forms, or elsewhere, shall be binding on Seller unless hereafter made in writing and signed by Seller's authorized representative. Buyer is hereby notified of Seller's express rejection of any terms inconsistent with this Agreement or to any other terms proposed by Buyer in accepting Seller's quotation. Neither Seller's subsequent lack of objection to any terms, nor the delivery of the products or services, shall constitute an agreement by Seller to any terms.
CANCELLATION.

 

Cancellation or modifications of all or part of any order are subject to Seller's prior written consent in each instance. If cancellation or modification is allowed, Buyer agrees to pay to Seller all expenses incurred and damage sustained by Seller on account of the cancellation or modification, plus a reasonable profit.
PRICE.

 

Prices in any Sales Confirmation from Seller are subject to change upon notice sent to Buyer at any time before the Sales Confirmation has been accepted. Prices for Products covered by this Agreement may be adjusted by Seller, upon notice to Buyer at any time prior to shipment, to reflect any increase in Seller's cost of raw materials (e.g., computer modules, parts) incurred by Seller after issuance of the applicable Sales Confirmation. All stated prices are exclusive of any taxes, fees, duties, and levies, however designated or imposed, including but not limited to value-added and withholding taxes that are levied or based upon the amounts paid under this Agreement (collectively, "Taxes"). Any Taxes related to the Products purchased pursuant to this Agreement are the responsibility of Buyer (excluding taxes based on Seller's net income), unless Buyer presents an exemption certificate acceptable to Seller and the applicable taxing authorities. If possible, Seller will bill Taxes as a separate item on the invoice presented to Buyer. If any exemption certificate presented by Buyer is held to be invalid, then Buyer will pay Seller the amount of the Tax and any penalties and interest related thereto.
PAYMENT.

 

Unless otherwise set forth in the Sales Confirmation, Buyer will pay all invoiced amounts within thirty (30) days following the date of Seller's invoice. Unpaid amounts will accrue interest at a rate equal to the lesser of one and one-half percent (1.5%) per month and the maximum rate permitted by applicable law, from due date until paid, plus Seller's reasonable costs of collection. Seller reserves all other rights granted to a seller under the Uniform Commercial Code ("UCC") for Buyer's failure to pay for the Products or any other breach by Buyer of these Terms. In addition to all other remedies available to Seller (which Seller does not waive by the exercise of any rights hereunder), Seller may suspend the delivery of any Products if Buyer fails to pay any amounts when due and the failure continues for five (5) days following Buyer's receipt of notice thereof. Buyer may not withhold payment of any amounts due and payable as a set-off of any claim or dispute with Seller, regardless of whether relating to Seller's breach, bankruptcy, or otherwise.
DELIVERY; SHIPPING.
(a) Seller will deliver the Products within a reasonable time after receiving Buyer's purchase order, subject to their availability. The delivery date provided by Seller for the Products is only an estimate and is based upon prompt receipt of all necessary information from Buyer. If Buyer causes Seller to delay shipment or completion of the Products, Seller will be entitled to any and all extra costs and expenses resulting from the delay. Seller will not be liable for any delays, loss, or damage in transit, and failure to deliver within the time estimated will not be a material breach of contract on Seller's part.
(b) Unless otherwise agreed in writing by the parties, Seller will deliver the Products, EXW (Incoterms® 2010) at the location specified in the Sales Confirmation (the "Delivery Location"), using Seller's standard methods for packaging and shipping same. Buyer will take delivery of the Products within three (3) days of Seller's notice that the Products have been delivered to the Delivery Location. If Buyer fails to take delivery of the Products within this three (3) day period Buyer will pay Seller for the Products and all storage expenses incurred by Seller. Seller may, in its sole discretion, without liability or penalty, make partial shipments of Products to Buyer. Each shipment will constitute a separate sale, and Buyer will pay for the units shipped whether the shipment is in whole or partial fulfillment of Buyer's purchase order. Buyer is responsible for obtaining any import licenses and other consents required for a Product shipment at its own expense, and will provide the licenses and consents to the Seller before shipment.
(c) The quantity of any installment of the Products, as recorded by Seller on the dispatch from Seller's place of business, is conclusive evidence of the quantity received by Buyer upon delivery, unless Buyer provides conclusive evidence to the contrary. Seller will not be liable for any non-delivery of the Products to the Delivery Location, unless Buyer gives written notice to Seller of the non-delivery within five (5) days following the date that Buyer would, in the ordinary course of business, have received the Products. Seller's liability for any non-delivery of the Products will be limited to replacing the Products within a reasonable time or adjusting the invoice for the Products to reflect the actual quantity delivered.
TITLE; RISK OF LOSS.
(a) Risk of loss or damage passes to Buyer passes upon delivery to the carrier. If Buyer fails to accept delivery of any of the Products on the date set forth in Seller's notice that Seller has delivered the Products to the Delivery Location, or if Seller is unable to deliver the Products to the Delivery Location on the date because Buyer has failed to provide appropriate instructions, documents, licenses, or authorizations, then: (i) risk of loss to the Products will pass to Buyer; (ii) the Products will be deemed to have been delivered to Buyer; and (iii) Seller, at its option, may store the Products until Buyer takes possession of them, at which time Buyer will be liable for all costs and expenses resulting from the failure (including but not limited to the cost of storage and insurance).
(b) Title passes to Buyer upon Buyer's payment in full for the Products.
CHANGES.

 

Seller reserves the right to alter, modify, or redesign its products without any obligation to replace previous shipments to Buyer.
WARRANTY.

 

All the warranty terms and conditions could be found by the following link:

 

https://ecuteam.com/warranty-terms/
DISPUTE RESOLUTION.

 

As soon as Seller receives the confirmation from the bank of any disputed transaction from the Buyer, the Seller will automatically charge the Buyer half (50%) of the amount paid by invoice with NO refund in any way. Any disputed transaction entails extra expenses and resources for the Seller in order for the case to be resolved, therefore Seller is allowed to deduct the appropriate amount from the Buyers payment method (e.g. credit card, debit card, bank account). After reviewing the disputed transaction by one of authorized person on Seller's side, the confirmation with all the proof will be provided to the Merchant Services and being reviewed by the bank. Verdict of the bank will be the final conclusion. In addition to the disputed transaction, Buyer's warranty will be permanently voided no matter of the warranty period.
SERVICE AND LABOR.

 

Any service or labor provided by the Seller is NOT refundable.
REFUND.

 

Refund could be issued back to the Buyer only after agreement with Seller and only Seller is liable to issue refund within reasonable time frames. The refund might not be issued immediately. Buyer must explain to the Seller the reason of the refund and confirm with relevant proof (e.g. diagnosis report, video) with time and date confirmation. Seller must issue the refund to the Buyer following by Global Terms of Sale except 30% Restocking Fee. Time, Labor and Software Fees must be compensated. In case of unauthorized dispute, the terms of item (9) will be applied as stated. Seller (ECU Team Corp) is NOT responsible for any of Buyer's extra cost involved during the process of getting the product or service done of any type.
CORE-CHARGE.

 

Core-Charge is a fee that equals $350 to any item that originally belongs to the Buyer and becomes ECU Team Corp (Seller) property after successful transaction of getting a "Re-Manufactured"/"Re-Conditioned"/"Re-Newed" control unit of any type. Core-Charge is only applied when Buyer is requesting Original Item being returned for any reason.
DIAGNOSTIC FEE.

 

Diagnostic Fee applies only in case of cancellation. Seller (ECU Team Corp) is providing Free of Charge Diagnostic procedure on any control module only in case of Buyer agrees to accept Seller's offer of any type. Only in case of successful agreement between 2 (two) parties Diagnostic Fee is NOT going to be applied. In case of Cancellation, the terms of item (2) will be applied as stated. Diagnostic Fee is equal to $100, including shipping not faster then 3 Business Days.
View full details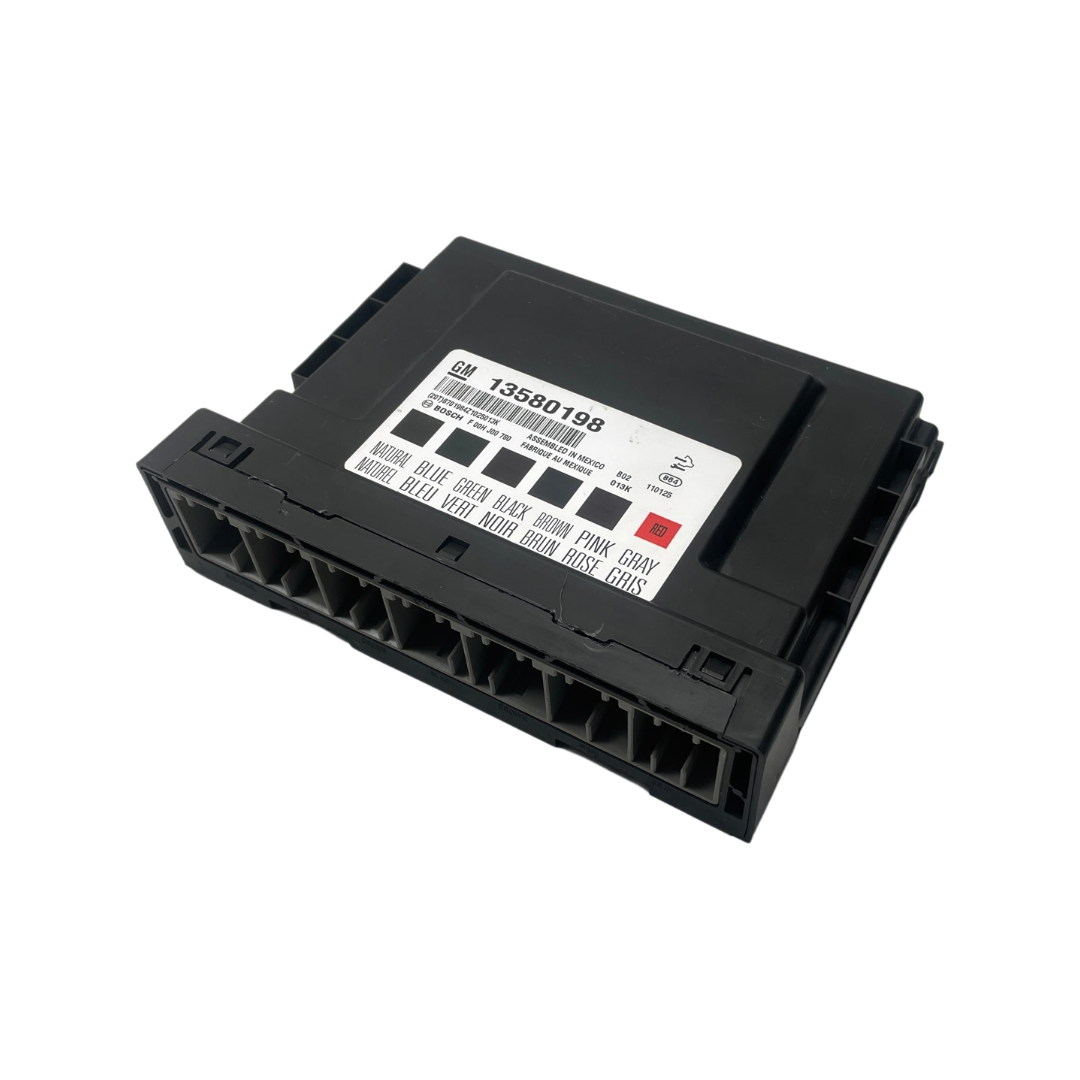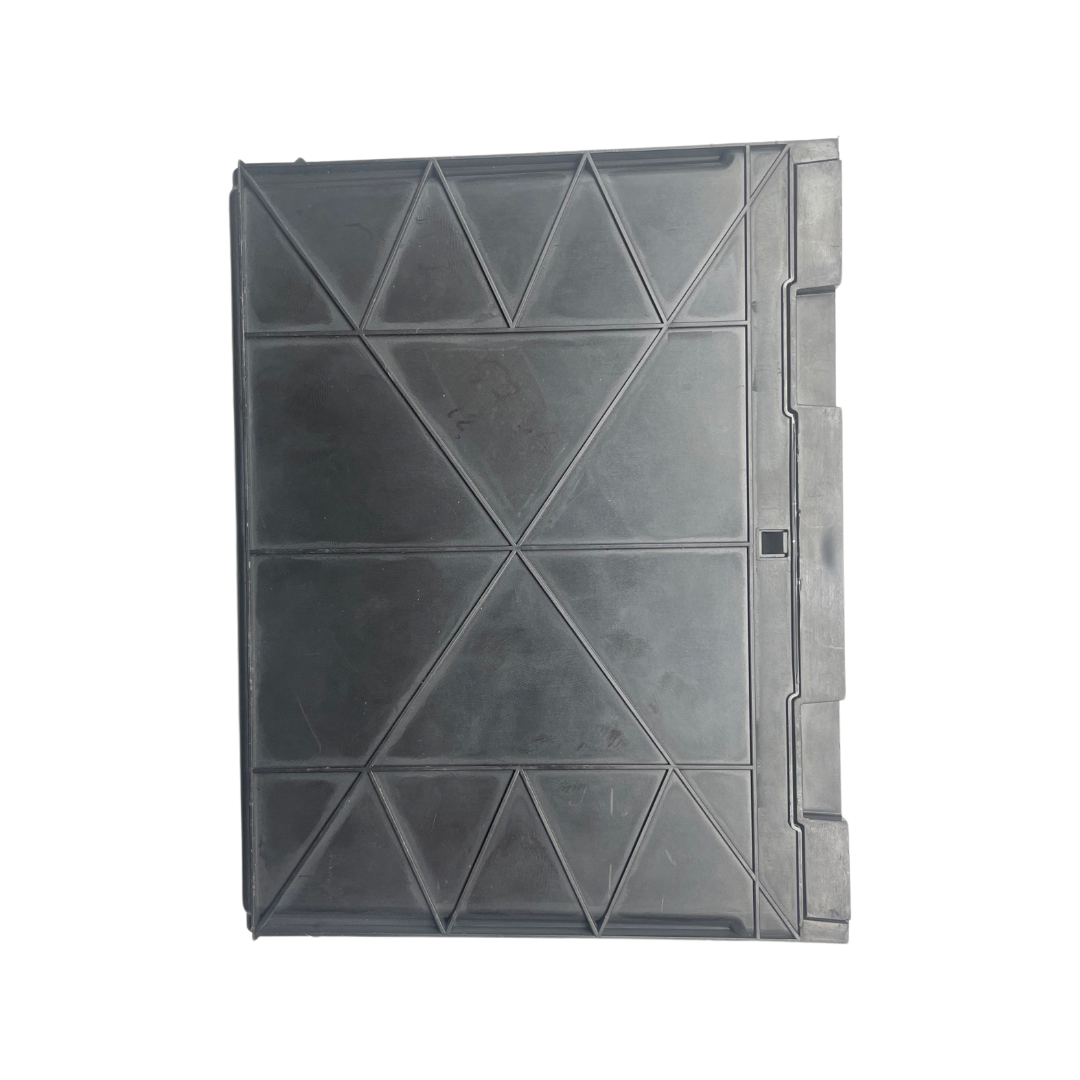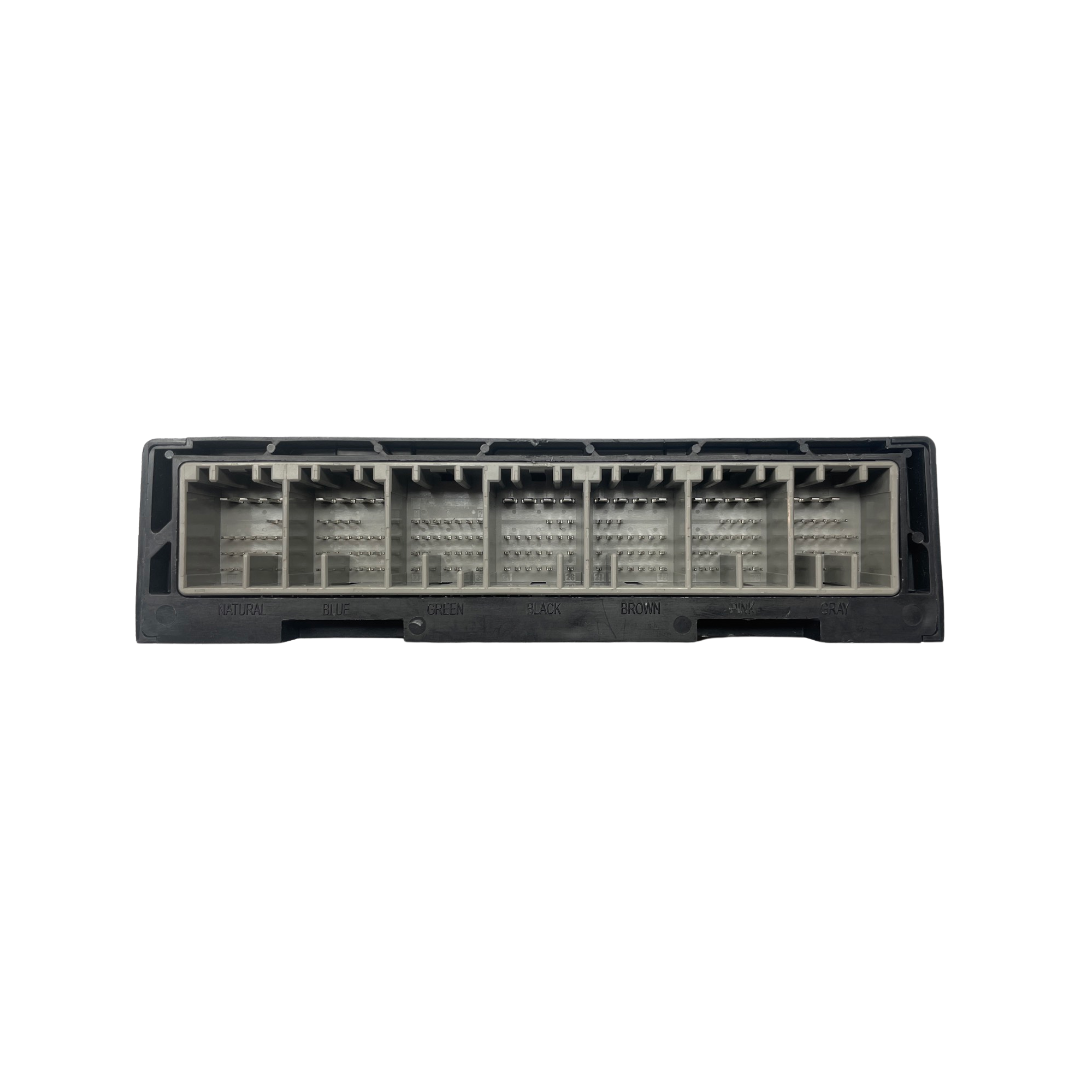 1 Year Warranty

True Remanufacture

Programmed

Secure Online Shopping

Fast Shipping

Tech Support